AKSAL Retail
Our challenge: to democratize fashion in Morocco by transforming the retail landscape and by offering Moroccans the choice of quality and service

Aksal Developments
The AKSAL group is proud to announce its new era of major development. A series of 3 projects of smart lifestyle social shopping downtown in 3 key Moroccan locations, Marrakech, Rabat and Bouskoura. These projects are designed to embrace the new intertwining of physical and digital retail. These technology embedded, beautifully designed spaces will redefine "retail therapy".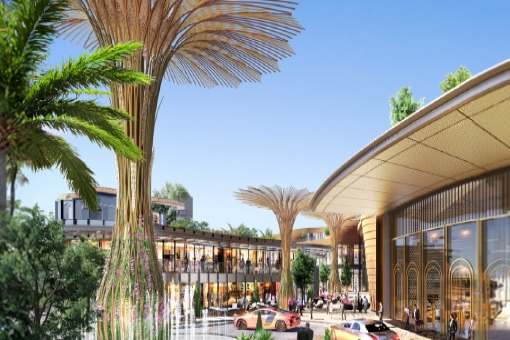 Future lifestyle downtown Marrakech
One of the Greatest rooftop projects in the world with more than 1 hectare of gardens and Atlas Mountains view restaurants and cafés Impressive indoor and outdoor promenade with more than 4 ha of walkthrough gardens First Wellness Avenue in Africa with of extensive well-being products and services 21.500 Sqf of Amazonian-style Aquacourt with a navigable lake and enchanting luxurious tropical gardens Integrated Prestigious residential offer with unique amenities and personal services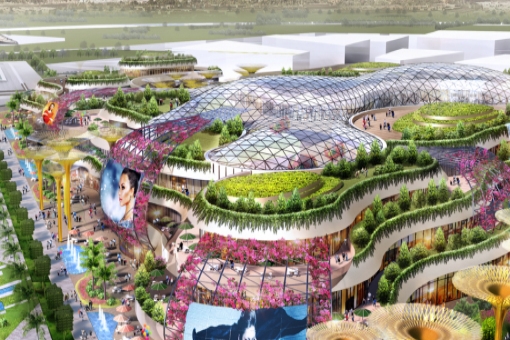 Future lifestyle downtown Rabat
Exceptional location within the Valley of the Bouregreg River alongside with the "Grand Theatre de Rabat" designed by Zaha Hadid and the "Mohammed VI Tour". Stunning architecture with prominent golden umbrellas surrounding the innovative landscapes. Spectacular and interactive screens create a magical immersive experience. Iconic green roof and lush landscaping with a semi-open environment that seamlessly blends interior and exterior spaces. Digital and connected experimentation hub, offering its visitors ever-evolving realms of initiation and discovery to enhance the shopping experience.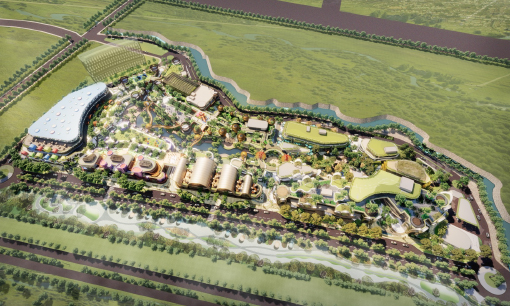 Future lifestyle downtown Bouskoura
A highly edited version of lifestyle with a substantial mixed-use offer comprising retail, entertainment, wellness, cutting-edge medical center, offices, services, and a renowned hotel Architectural jewel with its bold design and its osmosis with 6Ha of luxurious organic gardens and promenade Seven distinct shopping universes, each with its unique architectural identity A true entertainment hub, offering an expanded array of activities such as an Olympic-sized swimming pool, paddle tennis courts, soccer fields, and a skatepark Enchanted lake along sky bridges with scenic views of the famous Bouskoura forest Cutting-edge medical center project
AKSAL Luxury
Guarantee our prestigious clientele the most beautiful brands, exceptional products and services, presented in the most exquisite environments.

AKSAL cosmetics
Aksal Cosmetics' mission is to create and develop new competitive and attractive concepts in the beauty and cosmetics sector aimed at offering experiences in line with current fashion and beauty trends in a spirit of performance and proximity to customers. Aksal Cosmetics also has the mission of developing and consolidating the portfolio of exclusive distribution brands in Morocco.


M.A.C
A pioneer in terms of professional cosmetics and renowned worldwide for its backstage trends, M•A•C combines the art of make-up, innovative colors, and professional formulas. M•A•C's reputation has continued to grow thanks to the word of mouth of make-up artists, models, photographers and journalists from around the world, and is currently present in Morocco with 3 stores located in the Morocco Mall in Casablanca, Marrakech and Agadir.

Yan&One
Unique and 100% Moroccan, YAN & ONE is the first beauty smartstore to open in Morocco. "Excellence and quality must be accessible to all women and men, and price must not be a barrier. Says SalwaIdrissiAkhannouch, recalling that accessibility is one of the brand's priorities. "YAN & ONE is not a niche brand, but rather a brand for all, generous," she added.
AKSAL malls
In 2009, Aksal created the AKSAL Malls division, with the aim to develop the malls landscape in Morocco. The first project was the Morocco Mall, one of Casablanca\'s most iconic projects, which heralded big destination Malls in Morocco, positioning AKSAL at the forefront of the sector.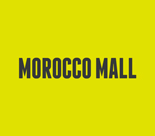 Morocco Mall
Discover the first "Retailtainment" Mall in Africa and the Region. Enjoy the best of shopping and entertainment in an incredible location which showcases modern Morocco, symbolizing its diversity, openness and generosity. A choice destination both for nationals as well as tourists and visitors passing through, the Morocco Mall offers a full range of services: fashion, beauty, luxury, culture, technology, health, decoration, food, equipment, crafts, services, leisure, relacxation, restaurants... Covering 10 hectares with 70,000 m2 of commercial space spread across 3 levels and 350 retail areas, the Morocco Mall gathers more than 600 brands from various universes.
Aksal Digital
Since 2016, AKSAL has placed digital at the heart of its development model, developing omni-channel solutions to offer new experiences to multi-connected, mobile customers requiring immediate responsiveness, by extending the purchasing experience online and promoting interactions with brands. To strategically trigger and affect the Group's digital transformation, AKSAL relies on fundamentals: Renew the customer experience, develop a performing e-commerce business and increase knowledge of purchasing behaviors